Towards a Bauhaus School Europe: Workshops for the whole earth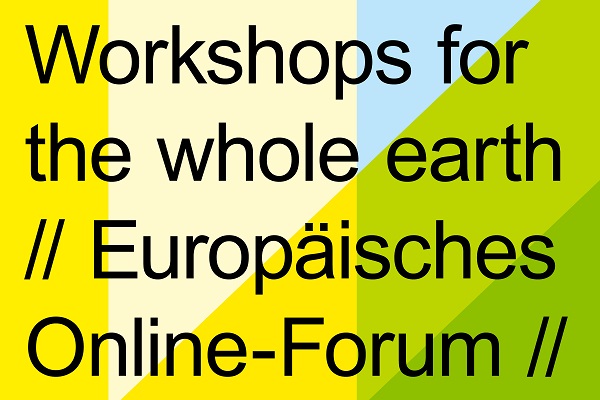 Was können wir heute angesichts der nahezu planetarischen Herausforderungen der Gestaltung unserer Lebensumwelt noch vom Bauhaus lernen? Mit dieser Frage befassen sich die "Workshops for the whole earth", zu denen die Bauhaus Kooperation Berlin Dessau Weimar am 4. und 5. Juni 2021 ins Bauhaus Dessau einlädt. Als Beitrag zur Initiative "Neues Europäisches Bauhaus" der Europäischen Kommission bildet dieses europäische Forum der Design Education den Startpunkt für eine europäische Initiative, die Bausteine für Werkstätten postfossiler und postdisziplinärer Gestaltung für Schulen, Bildungsprojekte und Hochschulen entwickelt.
Ansprechpartner: Prof. Dr. Regina Bittner, Direktorin und VOrstand der Stiftung bauhaus Dessau a.i.